Monika Becker and Deva Bhakta present…
AN INTRODUCTION
to the
SELF-HEALING 
DALIAN METHOD
an innovative and modern approach 
to
self-care, health, and wellbeing
THIS WORKSHOP IS FOR YOU IF YOU…
keep struggling with emotional, physical or mental challenges that just won't go away
are looking for an effective tool to accelerate your journey to lasting health and inner peace
are ready to learn and experiment in a small group setting
IN THIS WORKSHOP YOU WILL …
learn what the evolutionary Self-Healing Dalian Method (SHDM) is and how it works
gain first-hand experience of the Self-Healing Dalian Method 
identify and transform self-sabotaging thought patterns that are hard-wired in your body's cellular memory
create a few action steps to help you integrate the new awareness and insight from your Dalian Method experience
"Humanity can no longer work with the old methods alone. We need faster and more practical ways that can allow people to quickly heal physically, and transform mentally and spiritually." ~Mada Eliza Dalian www.MadaDalian.com
YOUR WORKSHOP FACILITATORS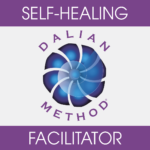 Self-Healing Dalian Method Facilitators, Monika and Bhakta, understand how to transform their own beliefs and conditionings with the help of the Dalian Method.
Therefore, they are well-positioned to support their clients on their journey of transformation and healing.
Both work closely under the guidance of the Dalian Method creator, Mada Eliza Dalian.
With many tremendous benefits experienced as a result of this evolutionary healing method, Monika and Bhakta are passing their knowledge on to others who are now ready for a new approach to their healing and transformation.
DATE, TIME & VENUE
Date: Saturday, November 30th
Time: 10 AM - 2 PM
Venue: CREEKSIDE COMMUNITY RECREATION CENTRE, 1 Athletes Way, Vancouver B.C.
ADDITIONAL DETAILS
Water, tea, and light snacks will be provided

Bring a pen and a journal or notebook to jot down your insights

Please arrive a few minutes early so that we may start on time

Parking is available in the underground parking lot of the Creekside Community Centre or on the neighbourhood streets (limited time parking)

The venue is easily accessible by Skytrain (Main St station) and/or bus
For more information call 

To ensure sufficient personal attention and best results space is limited to 15 participants.
We look forward to spending a few educational and transformational hours with you.
We are meant to live a happy life. Which means that we do work that matters to us and gives us a sense of joy, contribution and significance - in addition to providing us with an income that supports our desired lifestyle. ~ Monika Becker
Learn more about me: About Monika Becker
Contact
Phone: +1 (604) 816-4056