The Authentic Leader Academy
A 6-week training to unleash your inner leader and
create a positive ripple effect of authentic greatness 
I created this program especially for Business Owners ready to invest in their leaders who they see struggle with…
Obvious self-doubt and insecurities

Disengagement and resistance to their leadership from within their teams

Inability to stay focused and produce the expected business results
As a result of our coaching work your leaders will:
Gain the self-confidence and self-trust necessary to manage and direct their teams authentically and effectively
Lead their teams from a place of calm, inner strength, and vision, which will make their teams WANT to follow them and engage with them in productive ways
Develop an ability to quiet their mind, make solid decisions, and achieve their professional objectives
At a crossroads? Facing change? Feeling stuck and indecisive?
This program is for YOU!
Here's what your leaders get to experience and how it all works:
12 hours of my time, a custom-tailored combination of...

Bi-weekly 1-hour virtual coaching conversations to build and keep the momentum for their growth and transformation
2.5-hour virtual Dalian Method sessions for deeper internal explorations to remove inner blocks and limitations
Time for an in-depth review of their assignments as needed
There is an organic flow to how we move from one session and topic to the next so that we always work on whatever is most pressing or relevant to them at the time.
In-between session support:

Quick email or phone call support so that they never get stuck or need to wait until the next scheduled session for guidance, feedback, encouragement, or virtual high-fives
Recordings of our sessions – this will allow them to go back and listen to our sessions again to be reminded of things they might have forgotten and to pick up on something that they didn't become aware of during the session.
Regular check-ins initiated by the client if desired – as a way for them to feel accountable and keep moving.

Each program is custom-tailored and unique as it is strictly driven by your leaders and their unique set of needs, their frame of mind, and level of readiness for internal and external transformation. It's all about THEM and THEIR priorities so that they get the most value and growth out of our work.

Start with assessing the needs and wants of the client, their objectives, and how ready they are for growth and transformation ('transformation readiness') so that we are on the same page and we establish a baseline/foundation for our work and have are clear about the direction in that we are headed
Discuss their challenges, struggles, and internal and external blocks so that we know what we are dealing with
Explore the root causes of these blocks to better understand yourself and know what you are really dealing with deep down.
Shift or release the root causes with internal (Dalian Method work) and mind-based approaches so that you get to connect to your true Self, and discover the joy that comes from knowing and realizing the True YOU
Assignments to work on in between sessions. They are designed to help you with internal or external explorations, identification of goals, determining one's values or purpose, as well as practicing new ways of being, thinking, speaking, and behaving. You will get to practice these new ways in our sessions and/or their real-life environments as part of your assignments. This way you will have a chance to establish new habits and ways of interacting with others.

Each session has the following segments:

Check-in (using the Coaching Agenda),
Focus of the Day,
What Did I Learn? This will help you ground and integrate your insights and Aha- moments from our conversations
Next Action Steps – be clear on what to do and know exactly what to work on so that you may keep moving forward with your new practices, explorations, and implementation

Lots of worksheets and exercises so that you get to do internal or external explorations, identification of goals, determining one's values or purpose, as well as practicing new ways of being, thinking, speaking, and behaving. You will get to practice these new ways in our sessions and/or their real-life environments as part of Your assignments in between sessions.
Links to relevant educational articles, questionnaires, assessments, or videos/blogs to supplement the learnings from our sessions, offer you new perspectives, educate you about yourself
Personalized assessments at the beginning and the end of the coaching program
Coaching agenda (to track insights, action items, client issues, and progress)
Personalized Zoom room so that it's easy for you to remember and access our shared workspace
Easy rescheduling via online calendar
(A journal to fill in? Offer it down the road?)
How it's different:
unique combination of intellectual knowledge and visionary wisdom
Uses a complete body-mind-spirit-consciousness approach to help create a solid and lasting change in all areas of your life (work, as well as personal).
Not only focused on the external world but including your internal world as your unique source of guidance
Imagine a life of deep clarity and confidence about who you are and what you want.
Gain a clear sense of Self and a deepened understanding of who you are
Get clear about your life values, purpose, vision and your "WHY?"
Know who you are, where you are and where you want to go.
Discover new possibilities and ideas that you may not have thought of before
Experience confidence and easy decision making
When you understand what is important to you, decisions become easier and clearer.
You experience more confidence because you know and appreciate yourself and your unique gifts.
Having clarity about who you really are and how to translate that in to a meaningful life has the power to replace struggle with ease, joy and a sense of lightness.
Stay on track with what matters to you
No more nagging self-doubt or stuckness.
Knowing who you are, what you need and what you want to do will allow you to prioritize and stay on track with what matters to you.
Insight into patterns and conflicts that are holding you back will allow you to move forward with ease.
I've worked with Monika for two years and in that time, I have changed, the work culture in my school has changed, and everyone I work with have changed in response.

At first, I was skeptical that her approach to authentic leadership was going to be forceful enough to limit the kind of conflict that our team sometimes had. Now I am a believer. Our team works harder than it ever has, and everyone feels more peace and engagement.

~ Nick Boulding, Teacher  Take a Hike – Youth at Risk Foundation, January 2016
The Pathfinder Program
Create a foundation for YOUR ideal, meaningful life
Achieve a deepened sense of Self, better understand and appreciate who you truly are, what you value in life, and what you are meant to be doing so that you find meaning, fulfillment and joy in your life.
The only way to figure out what you want is to get crystal clear about who you REALLY are and what YOUR LIFE is all about. This entails an exploration of your VALUES, PRIORITIES and GOALS.
Without answers to these important, fundamental questions, it's impossible to determine your next steps – leaving you feeling stuck and indecisive.
During this program, we will focus on building a robust foundation for your life.
We'll dive deep to look for purpose and meaning – so that you can set goals that are in alignment with your TRUE values and priorities.
We'll move past what you've been told you SHOULD be doing and instead, focus on what you truly want from life.
My promise to you is to be your non-judgmental partner for this profound exploratory work.
I will be listening deeply to you – with curiosity and compassion – and I will help you discover and establish who you really are.
I will shine the light on ideas and possibilities that you might otherwise not notice yourself.
Together we WILL discover who you truly are!
What's included in the Pathfinder Program and how it works:
Values Blueprint™ online assessment
We will begin our coaching work with this powerful tool. It includes:
A short online questionnaire
A detailed personalized report
1.5-hour training session to help you make sense of the information contained in your report, and to reflect how to apply it to your life or business.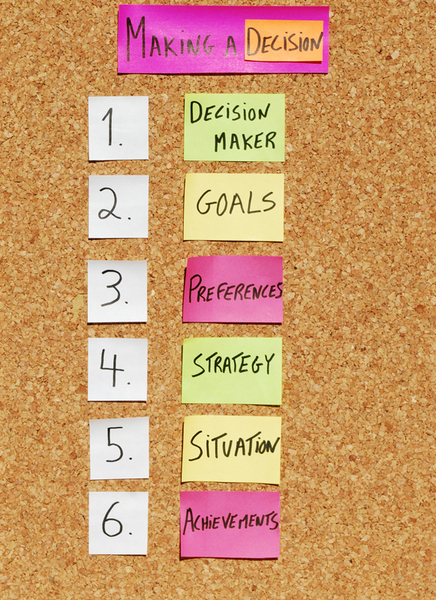 The Values Blueprint™ will bring clarity to our conversations. It will help us understand where you currently are in your life (personally and professionally) and how you may integrate your deepest values, your needs, and your authentic Self into every area of your life.
These insights will establish the perfect base for our remaining sessions.
Equipped with this sense of clarity we will use our remaining sessions to explore your values, your purpose, and your vision for your life.
Five (5) additional scheduled 1:1 sessions
We meet via Skype/phone every other week for about an hour.
During our sessions, we will delve deep into the exploration of your values, your life purpose and your vision for your life.
Having regular, firmly scheduled coaching appointments – and the accountability to me, your coach – will provide you with a structure that will support your work.
It has been proven time and again that people accomplish more when they have committed time and money and they're working with a coach.
Three (3) hours of my time outside of our scheduled sessions for feedback or review
Use this time in whatever way is most helpful to you!
For example, I could provide feedback on your values statements or share my ideas around your life goals.
Support between sessions
In between sessions you will have homework or exercises to work on. This way you get to implement the insights and ideas that emerge during our conversations.
While you will probably be excited about the work we do together, there may be bumps along the road. You may feel stuck with your homework, desire some input around a question, or want to celebrate a success.
In addition to the extra 3 hours, I will make myself available for brief (under 10 minutes) phone or email interaction to support you as needed so that you do not have to wait until our next scheduled session to get some quick answers, encouragement or virtual high five's.
"I came to Monika for help to find a clear direction of what I wanted to do next with my career. Being result oriented, I wanted Monika to help me define exactly the perfect job for me.

She insisted that I go into myself to discover the essence of what I needed, which she claimed was unique to me. After three months of consultations, I did and it filled me with joy; and I now have my direction.

So thank you Monika for insisting that the answer would come from inside me and for encouraging me to ask for it and not rush into a quick fix."

~ An anonymous client
Your program investment is $1,475
Meetings take place on the phone or over Skype. If you would prefer to meet in person, there is a $75 per session additional fee to cover the rental of a private room and my travel time.
All prices are in CAD, subject to 5% GST. The full investment is payable in advance of all services. Payment plans are available.
Ready to take the first step toward your new life/work?
If your answer is "Yes!" or "Maybe", let's talk and see if there's a fit for both of us - simply fill out the form below for your complimentary Clarity Session. I am also happy to answer any questions you have about my coaching programs.
Please note that I will get in touch with you to schedule our 45-minute call once I've received your form. In times of high demand, there may be a bit of a wait before we can meet. However, I will definitely connect with you to set up your Clarity Session. Thank you for your understanding.
"The best time to plant a tree was 20 years ago – the next best time is now."
~ Chinese proverb
Don't look back a year from now and wish you'd started earlier.
Take action now and fill out the form above for your complimentary Clarity Session!
Not sure if coaching is right for you? Read this: Is coaching right for you?
"We are meant to live a happy life. Which means that we do work that matters to us and gives us a sense of joy, contribution and significance - in addition to providing us with an income that supports our desired lifestyle."
~ Monika Becker
Learn more about me:
About Monika Becker
Contact
Phone: +1 (604) 816-4056