The Authentic Leader Academy
An 8-week training program to carve out your unique path to
authentic success and fulfillment in your life and work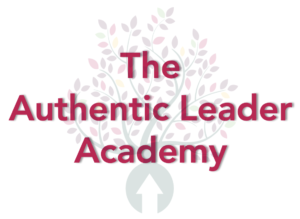 PROMISE

In the Authentic Leader Academy, you will find who you truly are and
gain the confidence to live your life as the true You,
authentically, unapologetically, and uncompromisingly.
You will learn to trust your heart's intelligence, and
you will gain the confidence to live and lead in your uniquely
authentic ways to create a positive ripple effect in the world.
Together, we will use the wisdom of your inner nature and
your logical mind to carve out your path to success
and fulfillment in your life and business.
What you'll get to work on:
🌟 Reveal your existing strengths and identify areas for potential growth.
🌟 Unveil your guiding principles and let them inform your actions so that you can
reach success and genuine fulfillment.
🌟 Create your soul-inspired vision for your positive ripple effect in the world.
🌟 Discover how to stop doubting yourself and find practical ways to move
forward.
🌟 Eliminate inner conflict by learning to speak and act your truth.
🌟 Design a personalized action plan and accountability structure to make
meaningful progress.
What's included:
🌟 8-week online group program
🌟 Live training sessions:
90 minutes each
Start date: To be confirmed - first quarter of 2024
🌟 Lifetime access to recordings and program materials
🌟 Private Facebook community for support between sessions
🌟 Amazing bonuses to complement your training
Register today to be added to the waitlist!
You will receive program and registration details sometime in August. Stay tuned!
In the meantime, have a wonderful summer!
I've worked with Monika for two years and in that time, I have changed, the work culture in my school has changed, and everyone I work with have changed in response.

At first, I was skeptical that her approach to authentic leadership was going to be forceful enough to limit the kind of conflict that our team sometimes had. Now I am a believer. Our team works harder than it ever has, and everyone feels more peace and engagement.

~ Nick Boulding, Teacher  Take a Hike – Youth at Risk Foundation, January 2016
Imagine your life and leadership with deep clarity and confidence about who you are and what you want.
"We are meant to live a happy life. Which means that we do work that matters to us and gives us a sense of joy, contribution and significance - in addition to providing us with an income that supports our desired lifestyle."
~ Monika Becker
Learn more about me:
About Monika Becker
Contact
Phone: +1 (604) 816-4056